Convenient, on-site flu shot clinics.
Employee health is a key priority for any business. On-site flu shots are a great way to help protect your team from the seasonal flu, reducing absenteeism and ensuring that your employees stay healthy and productive.
By using our white-label flu shot program, healthcare organizations, well-being companies and health insurers can conveniently provide their members and patients with flu shots without the hassle or disruption of  taking time off for appointments.
Reliable service – from setup to cleanup.
Dedicated account managers.
With a dedicated account manager, you can have peace of mind knowing your on-site flu shot event will be handled seamlessly, efficiently and with personalized care.
180,000+ flu shots.
We are proud to be the industry leader with over 25 years of experience providing flu shots to organizations of all sizes. Last year alone, we helped 180,000 employees across the country stay healthy with flu shots.
Clear & competitive pricing.
We believe in transparency and affordability. Our pricing structure is easy to understand, so that you can make informed decisions for your organization without any surprises.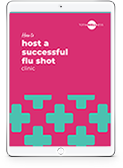 Get our "How to Host a Successful Flu Shot Clinic" guide.
Flu shots keep your employees healthy.
fewer doctor or healthcare provider visits
fewer sick days away from the office
fewer unproductive work days
Our team has experience helping companies of all sizes host successful mobile vaccination events. We can even coordinate between multiple locations.
Plus, our flu shot voucher program makes it easy for your remote employees to participate. You'll also receive marketing and educational materials to encourage greater employee participation overall.
We make the process as simple as possible by providing:
A dedicated account manager
Licensed nursing personnel
All the vaccinations necessary
An online registration system for employees
Clean up and waste removal
A final report with the number of participants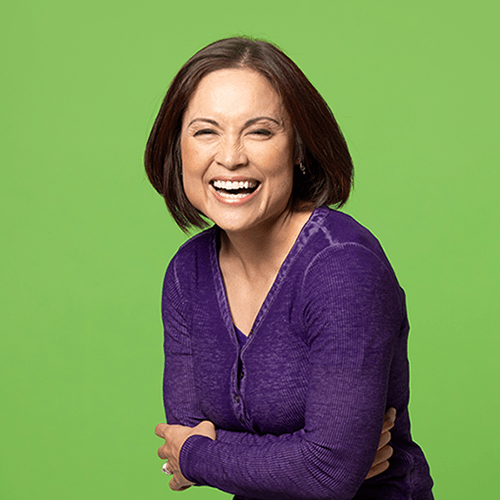 We've worked with TotalWellness to provide flu shots for over three years now. To providing the necessary forms ahead of time, to sending kind, professional & timely nurses the day of the event, and thoughtfully offering suggestions to ensure our event is as smooth as possible, TotalWellness truly makes it an enjoyable experience. BONUS: The nurses do a beautiful job of easing those who are nervous about receiving shots! We highly recommend working with TotalWellness.
Jessica
Bird Smiles Orthodontics
Everything went incredibly smoothly! The staff was on time, friendly, professional, and more than one employee said they delivered the shot and it didn't hurt. What more could you ask for? It was a pleasure dealing with everyone, from our account manager to the nurses, and the registration process was refreshingly easy.
Ellen
Georgia Power
I used TotalWellness at my last job before the one I am at now. We needed a company that could join our Wellness Fair, and provide flu shots to all employees onsite. I knew I was hooked after a successful Wellness Fair. The sales team was knowledgeable and amenable to our needs. The TotalWellness team came prepared and were organized and caring.
Kimberly
BESTOLIFE
My account manager provided excellent support to me! This was my first year coordinating flu shots, and she walked me through the entire process. I called her several times and each time she answered the phone—no voicemail—and helped me immediately. That type of customer service is rare to find these days.
Cynthia
Charles Komar & Sons, Inc.
Our nurse, Beverley Martin, is AWESOME! Our employees had nothing but good things to say about her (friendly, fast, efficient, gives a painless shot, etc.) and we really appreciated her service during our flu shot clinic. We hope she can come back next year!
Lauren
Utility One Source
TotalWellness staff was bright, friendly and a pleasure to be around! Our nurse took charge and everything was ready and waiting at start time. She cleaned everything up and did it all with a smile on her face.
Chris
Thermo Fisher Scientific
TotalWellness helps us provide employees with annual flu vaccinations, and we have been fortunate to utilize them at five locations. The coordination and schedule were a breeze and well handled by our account representative. The staff on site were timely, pleasant and ensured our employees were taken care of. We look forward to the continued partnership with TotalWellness.
Nathan
Enterprise Properties
Interested in white-labeling our solutions?
Looking for more flu shot resources?