COVID-19 Vaccination Program
Vaccines are a critical tool as we work together to end the COVID-19 pandemic and resume a more normal day-to-day. 
TotalWellness has been working with our local health department to provide COVID-19 vaccinations to the Omaha community. Our goal is to provide on-site COVID-19 shot clinics for companies, but right now the vaccine distribution is owned by the states and local health departments.
With our 20+ years of experience with corporate flu shot clinics, we have a solid infrastructure that can be utilized for COVID-19 vaccination programs. In addition, we have developed an Immunization Records system to help streamline events. It includes:
Qualifying questions
Appointment scheduling
Demographic questions
Consent form
Insurance information
Reminder emails
Documentation of vaccine administration, including lot number
Integration with health department systems
Digital Vaccination Records
Employees can easily view, store, and share their COVID-19 vaccination status in our IR system. TotalWellness will then report the number of vaccinated employees back to the company. Help protect your workforce by tracking vaccination status.
Contact us today to learn more about our COVID-19 vaccination services.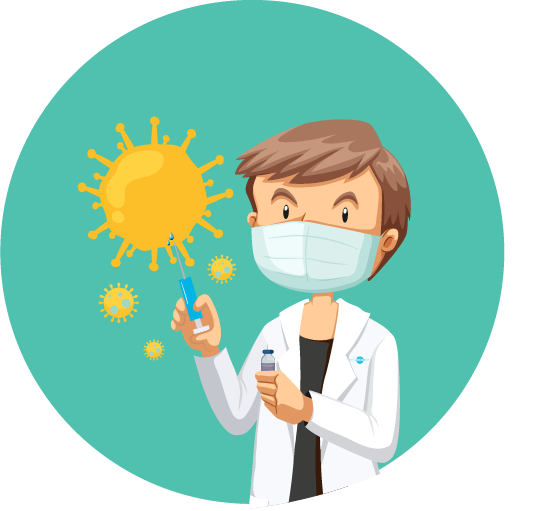 TotalWellness is ready to help.
20+ years of serving customers.
We'll use our extensive experience helping companies host mobile vaccination events.

10,000+ healthcare professionals.
We'll tap into our nationwide network of trained nurses to staff mass immunization events.
50,000+ events implemented.
We've managed thousands of events over the years, which means we know what it takes to make events run smoothly.