COVID-19 Vaccination Program
Many COVID-19 vaccine candidates are in development, and clinical trials are being conducted simultaneously with large-scale manufacturing. It is not known which vaccines will be approved, if any.
TotalWellness is proactively working with our local health department and the CDC so that once a vaccine is approved, we will be ready to assist with COVID-19 vaccinations for the community and employers. Our goal is to provide on-site COVID-19 shot clinics for companies, but we are waiting to learn more about how vaccine will be distributed across the country. With our 20+ years of experience with corporate flu shot clinics, we have a solid infrastructure that can be utilized for COVID-19 vaccination programs.
Here is what we know based on information from the CDC:
Limited COVID-19 vaccine may be available by late December 2020, but COVID-19 vaccine supply will increase substantially in 2021.
Initially available COVID-19 vaccines will either be approved as licensed vaccines or authorized for use under an Emergency Use Authorization (EUA) issued by the U.S Food and Drug Administration (FDA).
Cold chain storage and handling requirements for each COVID-19 vaccine product will vary from refrigerated (2° to 8°C) to frozen (-20°C) to ultra-cold (-60° to -80°C) temperatures. This could impact delivery to sites. 
For most vaccines, two doses of COVID-19 vaccine, separated by either 21 or 28 days, will be needed for immunity, and second-dose reminders for patients will be necessary. Both doses will need to match each other (i.e.,be the same vaccine product).
COVID-19 Vaccine Allocation
On November 6, CDC released executive summaries from the COVID-19 vaccine playbooks each state and jurisdiction submitted, a crucial step in the overall U.S. government effort to develop, distribute, and administer COVID-19 vaccines.  
The executive summaries provide an overview of how each state and jurisdiction is planning for the phases of COVID-19 vaccine distribution and administration.
The federal government will issue guidance on groups to prioritize for initial COVID-19 vaccination. Focus populations for initial COVID-19 vaccination will likely be:
The critical workforce that provides health care and maintains essential  

functions of society 

Staff and residents in long-term care and assisted living facilities
Allocation of COVID-19 vaccine to jurisdictions will be based on multiple factors, including:
Populations recommended by the Advisory Committee on Immunization Practices                
Current local spread/prevalence of COVID-19
COVID-19 vaccine production and availability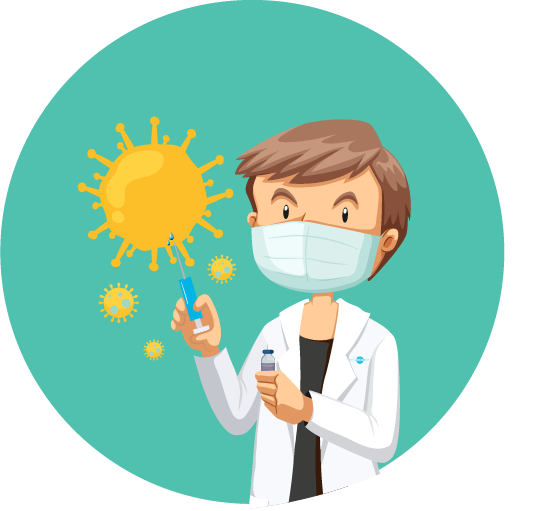 TotalWellness is ready to help.
20+ years of serving customers.
We'll use our extensive experience helping companies host mobile vaccination events.

7,000+ healthcare professionals.
We'll tap into our nationwide network of trained nurses to staff mass immunization events.
50,000+ events implemented.
We've managed thousands of events over the years, which means we know what it takes to make events run smoothly.

Want to get first access?
Our COVID-19 Vaccine Program is in the works.

Sign up now and we'll add to you to the list. You'll be the first to know when we launch.