COVID-19 Vaccination Program
The FDA has authorized Pfizer's, Moderna's and Johnson & Johnson's COVID-19 vaccines for emergency use in the United States.
Both the Pfizer and Moderna vaccines are given in two doses. Pfizer's vaccine doses are given 21 days apart. Moderna's vaccine doses are 28 days apart. But if you can't schedule your second dose during this timeframe, you do not need to get the first dose again if the second dose is given later. This is because the CDC says there is no maximum time between doses.
Our goal is to provide on-site COVID-19 shot clinics for companies, but right now the vaccine distribution is owned by the states and local health departments.
With our 20+ years of experience with corporate flu shot clinics, we have a solid infrastructure that can be utilized for COVID-19 vaccination programs. In addition, we have developed an Immunization Records system to help streamline events. It includes:
Qualifying questions
Appointment scheduling
Demographic questions
Consent form
Insurance information
Reminder emails
Documentation of vaccine administration, including lot number
Integration with health department systems
COVID-19 Vaccine Allocation
Since there will not be enough supply to initially meet demand,  state and local governments will distribute COVID-19 vaccines in a phased approach, based on guidance from the CDC. Distribution varies from state-to-state.
When TotalWellness can secure vaccine, we will notify our clients.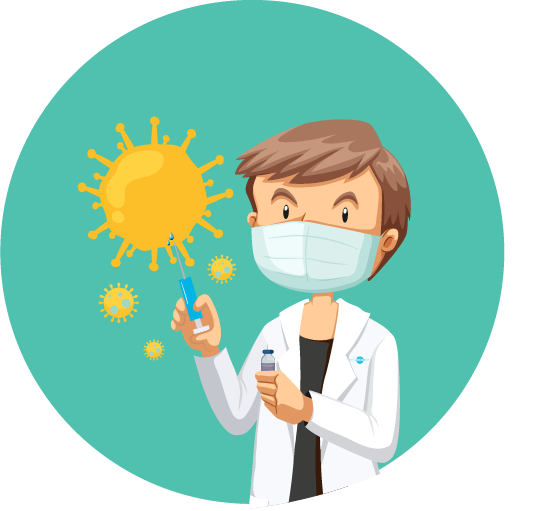 TotalWellness is ready to help.
20+ years of serving customers.
We'll use our extensive experience helping companies host mobile vaccination events.

9,000+ healthcare professionals.
We'll tap into our nationwide network of trained nurses to staff mass immunization events.
50,000+ events implemented.
We've managed thousands of events over the years, which means we know what it takes to make events run smoothly.

Want to get first access?
Our COVID-19 Vaccine Program is in the works.

Sign up now and we'll add to you to the list. You'll be the first to know when we launch.