Biometric screening events that are streamlined and inspiring.
Most corporate biometric health screenings are just a series of health tests. We're out to prove that by providing better, more positive screening experiences, employees will be more engaged and get more out of corporate wellness programs. Our events make it easy for you and your employees to better understand their overall health.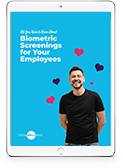 Get our free guide, "Biometrics Screenings for Your Employees".
We handle everything for your on-site screening.
Did you know that 86% of employees say they don't participate in wellness initiatives because they don't have time? Our goal is to create memorable screening experiences your employees will make time to attend. They're better for you, too. Our team will run the tests, cover the details and handle all of the workload so you can focus on what's important—the results.
Remote employees can participate, too.
Employees who are unable to attend on-site biometric screening events can participate via a home kit at one of 1,300 locations in our lab collection network, or we can capture data from a primary care physician office visit.
How on-site health screenings work.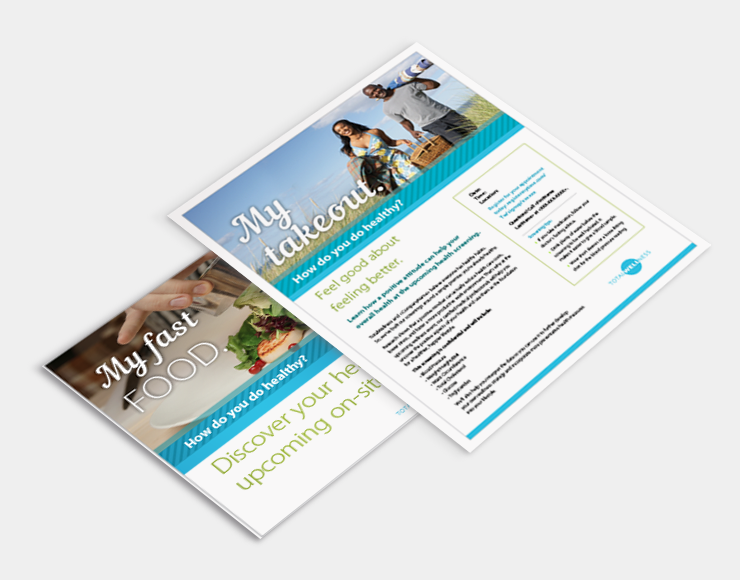 An experienced account manager will do all the heavy lifting to help you prepare for a successful event. You'll receive: 
Marketing materials to help encourage employee participation.
Access to our online registration system, so employees can sign up in advance.
Friendly, well-trained healthcare professionals will get set up at the designated site to start conducting one-on-one screenings. Our standard biometric screenings include the following measurements:
Height/Weight &
Body Mass Index (BMI)
Complete Cholesterol & Glucose Test
(Via Fingerstick or Blood Draw)
We can also provide additional health tests, including a cotinine, fitness, body fat screening and a comprehensive metabolic panel, which is a group of blood tests. 
Our positive approach to results.
Immediately after testing, each participant will receive a booklet with their results. We'll go over the numbers and help them identify healthy habits they can continue building upon. This positive approach is the difference between participation that checks a box and true engagement that drives results.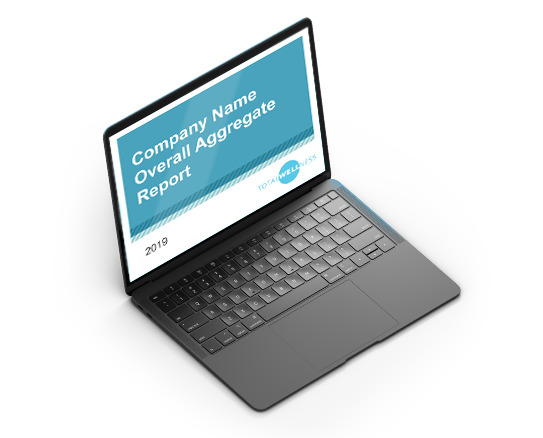 For sites with Wi-Fi, we'll use tablets to streamline the collection of biometric data into our reporting tool. Following the event, you'll receive:
Access to an aggregate report of your employee populations' health, so you can make more informed decisions.
Data transfer to third-party administrators, HR consultants, disease management companies, insurance companies and brokers.
Our passionate and professional staff.
We take pride in staffing our events with some of the most qualified professionals in the industry. We've established a network of over 10,000 medical professionals throughout the country, so we can staff events across the U.S. They are reliable, punctual and trustworthy.
We make sure they have the personality and passion to speak with each individual about what their health results mean. Plus, we do our best to make sure you see the same faces at each event year after year.
The onsite team was fantastic - I can't say enough good things about them. The ease of the process and the careful consideration each TotalWellness professional took to keep individual's information private was very much appreciated.
Wendy Madeck
Coverdell & Company, Inc.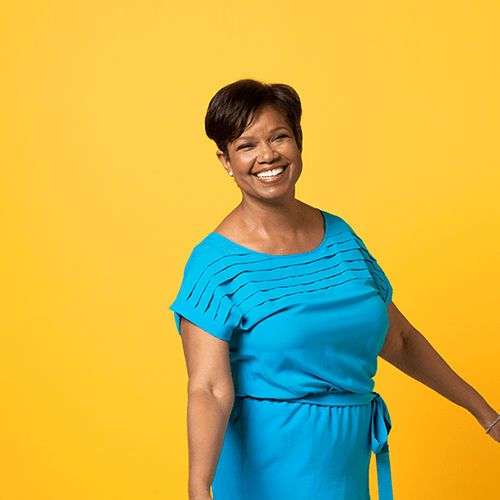 Ready to learn more about our biometric screenings?