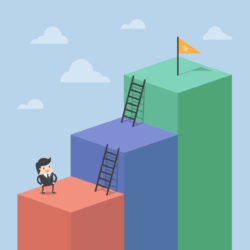 (Story by Martin Berman-Gorvine originally appeared in Bloomberg Law)
Employers must carefully delimit exactly what they hope to accomplish by offering employees a wellness program to ensure success, consultants say.
''Define your goals, know what success would look like, and define the program from there,'' Kate Kennedy, vice president of client management at East Greenwich, R.I.-based workplace wellness program company Provant, told Bloomberg BNA Aug. 9.
Companies should answer some basic questions before diving into wellness, she said, such as whether the program will put ''everyone in a big tent or adopt a more targeted approach,'' the latter perhaps aimed at ''trying to drive people who are driving high claims to change their behavior.'' Most programs end up somewhere in the middle between the big tent and highly targeted approaches, she said.
Wellness programs do well to strike balances, Kennedy said, such as on complexity—offer choice, but be able to explain the program in an elevator—and on technology, which needs to be included without losing the personal touch.
Set no more than three goals at the outset, such as reducing employee turnover or absenteeism, or controlling health-care costs, Joe Burton, founder and chief executive officer of Whil Concepts Inc., a San Francisco-based health and wellness company, told Bloomberg BNA Aug. 10.
But ''recognizing the most pressing needs of the company sometimes means being honest about tough topics,'' he said. A rapid pace of innovation, increasing automation, offshoring of some jobs, other jobs that are no longer one set task but involve working on ''10 to 15 projects a year,'' and other dizzying changes all put enormous stress on employees, and part of a wellness program is to ''start a conversation about it,'' he said.
Getting Executives and Employees on Board
Besides defining goals carefully, successful wellness programs require ''having management buy-in,'' Alan Kohll, founder of wellness program provider TotalWellness, told Bloomberg BNA Aug. 8. When that's lacking, the program may end up wasting resources. Kohll recalled seeing a fitness center at AOL in the 1990s that ''no one used because no one was allowed the break time.''
Kennedy agreed that getting management on board is vital and added that ''companies make the mistake of expecting short-term return on investment. Don't expect it in year one and probably not in year two.'' Health-care spending might even go up at the beginning, she said, ''but that's a good thing'' because it means employees are investing in preventative health, she said.
Incentive design should be tied to benefits, such as employer contributions to employee health reimbursement accounts, ''with a sprinkling of short-term rewards (e.g., gift cards),'' she said.
David Levy, CEO of EHE International, which helps companies lower their health-care costs, told Bloomberg BNA Aug. 11 that while ''money helps'' to get employees engaged, ''it's a different ballgame to get them long-term engaged.''
Avoid a ''cookie-cutter approach'' in program design, such as having everyone come in for a 90-minute assessment and leave with instructions, which will feel like ''corporate homework,'' Burton said. Instead, partner with a provider that can ''leverage biometric data to help the individual employee with what they need help with,'' whether that's a need to address insomnia, back pain, stress, work relationships, or work performance, he said.
''HR has to understand the marketing of these programs,'' which can be done if they address the things that ''employees are looking for,'' he said.
Costco achieved success with its wellness program because it ''surveyed employees on what they valued,'' Kohll said, much of which was ''stuff that didn't cost the company much at all.'' Make sure everyone is rewarded for participating, he said, and don't overly stress high achievers, such as employees who run a marathon or lose 50 or 100 pounds, because most employees can't achieve such goals and that will only discourage them, he said. Similarly, go for ''low-hanging fruit,'' such as increasing physical activity by easy methods like holding walking meetings, he suggested.
Re-evaluate the program periodically, Kennedy suggested, and examine such factors as participation, based on industry benchmarks; health outcomes; success stories with the human touch; program satisfaction, including ''how are they voting with their feet; and employee productivity and engagement. Employers should be prepared to ''step back and revisit their program strategy,'' she said, through an ''all-employee program survey, discussions with leadership, wellness champions and/or employee focus groups, and benchmarking.'' A useful tool can be the Health Enhancement Resource Organization (HERO) scorecard, she said.