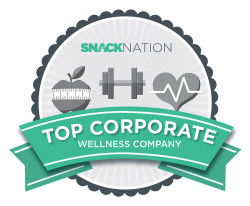 The SnackNation blog recently featured a list of the top 40 corporate wellness companies who make it easy for employees to live healthier lifestyles. As a national provider of tailored corporate health and wellness services, TotalWellness is proud to be a part of this list!
"At TotalWellness, we work with partners that are concerned with the happiness and health of their employees, so we are excited to be included in this list by SnackNation," said Alan Kohll, president and founder of TotalWellness.
Take a look at the full top 40 list here.