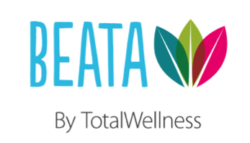 Beata is Your "No Sweat" Wellness Portal
Beata is an inspirational wellness solution built on the power of positivity. It was designed specifically to empower business to help their employees live healthier, happier lives. Our online portal includes:
Biometric Screenings
Biometric data integrates into the platform and triggers recommendations for each user. In addition, employees can track their health status over time. TotalWellness offers a full range of collection methods: on-site, at-home, physician offices, and LabCorp Patient Service Centers nationwide.
Health Assessment
TotalWellness has re-designed our idea of a health assessment tool. We've restructured our Health Assessment to be simple and direct. You can also personalize the questions to deliver content that's completely customizable to your culture.
Hello Healthy Coaching Series
Our Hello Healthy Coaching Series encourages employees to make lifestyle changes by using positive thinking and proven behavioral change methods. The six-week, self-guided programs include video sessions, motivational emails and a workbook to help participants follow along each week. The following programs are currently available: Fuel Your Body, Move Your Body, Stress Less and Sleep Better.
Wellness Points
We create a calendar encompassing a variety of individual challenges, from nutrition and fitness to financial stability and social well-being to encourage year-long engagement. Employees receive education and tips on achieving each challenge. Click here to see an example of a weekly challenge.
Event Management
Easily manage participant registration for all your wellness events and activities, including biometric screenings. Appointment confirmation & reminder emails help increase participation.
Incentive Tracking
Flexible to accommodate budget and specific needs or activities. Employers decide how, when, and what to reward employees.
Healthy Recipes
At TotalWellness, we believe that small steps lead to big changes. The first step to a healthier life can be at the dinner table. That's why we share healthy recipes within our wellness portal. We also encourage employees to share their favorite recipes.
Wellness Articles
Your employees get access to a variety of resources such as health news, exercise tips, monthly newsletters and information on all aspects of well-being.
Challenges
Hosting regular challenges is a fun, engaging way to help employees practice healthy lifestyle behaviors and create new habits. Our platform makes it easy to manage a variety of challenges. Check out an example of one of our challenges.

Calendar
TotalWellness encourages you to include your specific company events. Many of our customers provide participation points for things such as lunch and learns, flu shot clinics and local community activities.
We focused on building a mobile-friendly wellness portal. All functionality is available via responsive design on iPhone iOS and Android platforms, which eliminates the need for a mobile app.