Beata is your "no sweat" wellness portal.
Beata is a turnkey wellness solution powered through a user-friendly portal. Utilizing a wellness portal is an easy way for busy employers to manage an effective workplace wellness program.
Beata was designed to engage employees, encourage healthy behavior and boost participation levels. It also helps simplify the overall process of a wellness program for both the employer and the employee. That's why we consider Beata your "no sweat" wellness portal. It takes out all the hassle and stress of a wellness program so that employers and employees can focus on what's truly important.
Beata is an affordable wellness portal designed for small to medium-sized businesses. We offer a simple, flat-fee pricing model that can accommodate any budget.
What's included in Beata.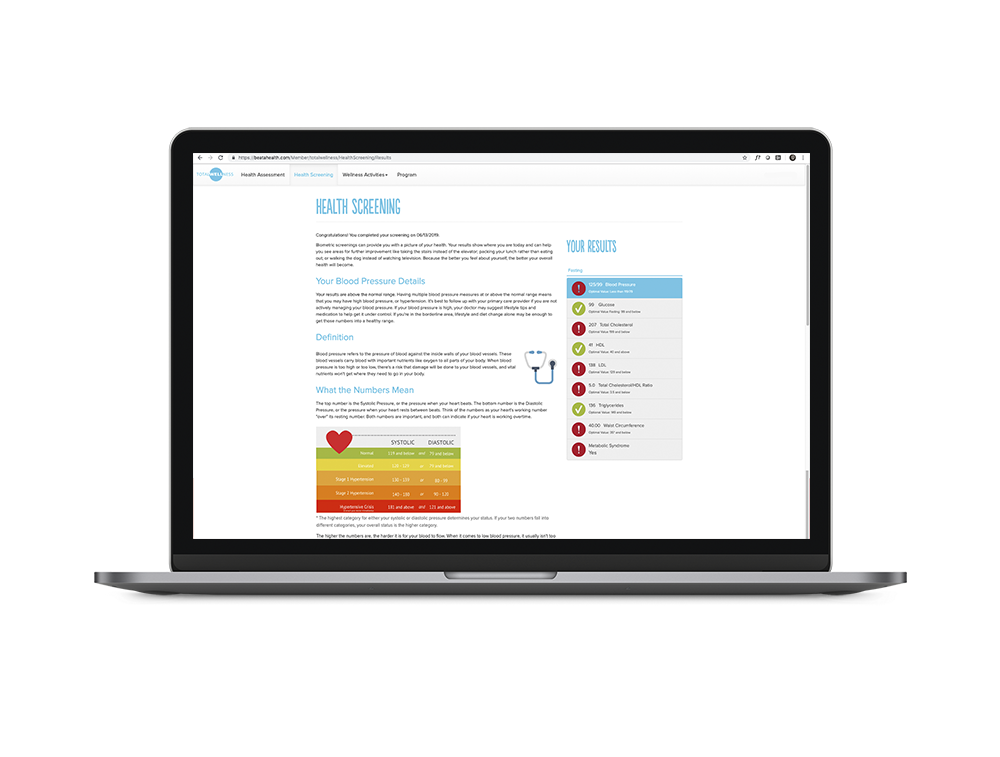 We want to help build awareness among your employees about their current health status and motivate them to take action. We do that with:
Biometric data integrates into the Beata platform and triggers recommendations for each user. In addition, employees can track their health status over time. TotalWellness offers a full range of screening options, including on-site, at-home, physician offices, and LabCorp Patient Service Centers.
TotalWellness has re-designed our idea of a health assessment tool. We've restructured our
health assessment
to be simple and direct. You can also personalize the questions to deliver content that's completely customizable to your culture.
Your employees get access to a variety of educational resources such as articles, monthly newsletters and information on all aspects of well-being to help inspire action. Plus, we include:
Our Hello Healthy Coaching Series encourages employees to make lifestyle changes by using positive thinking and proven behavior change methods. The six-week, self-guided program includes video sessions, motivational emails and a workbook to help participants follow along each week.
We've all heard the saying "you are what you eat," and what your employees eat fuels their days at the office. Since we want participants to practice healthy eating habits, we share nourishing recipes for breakfast, lunch and dinner right inside the wellness portal.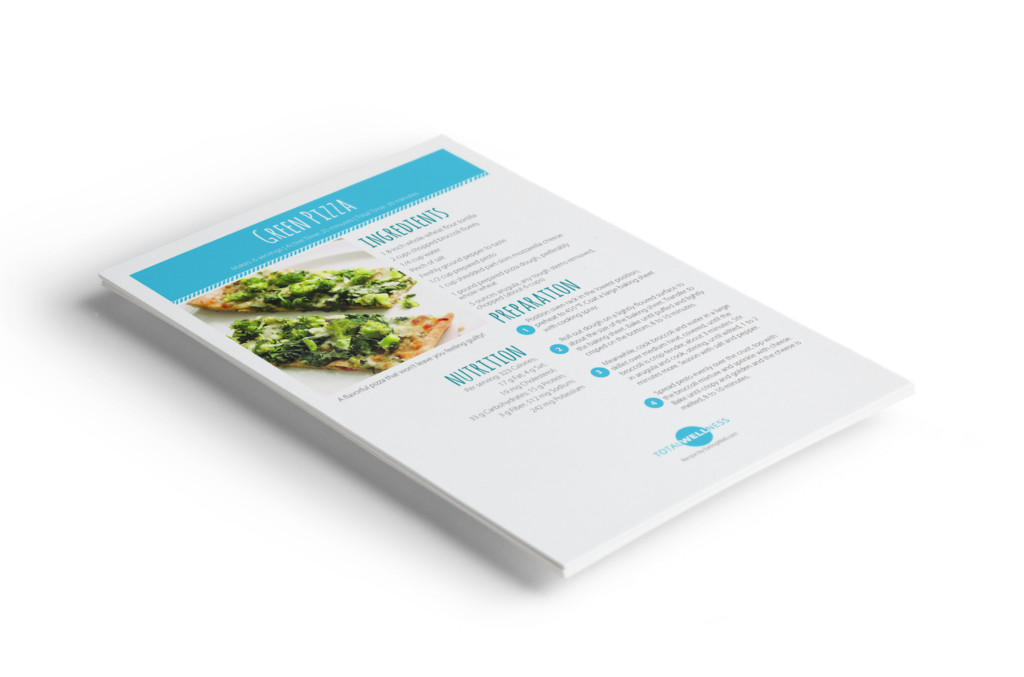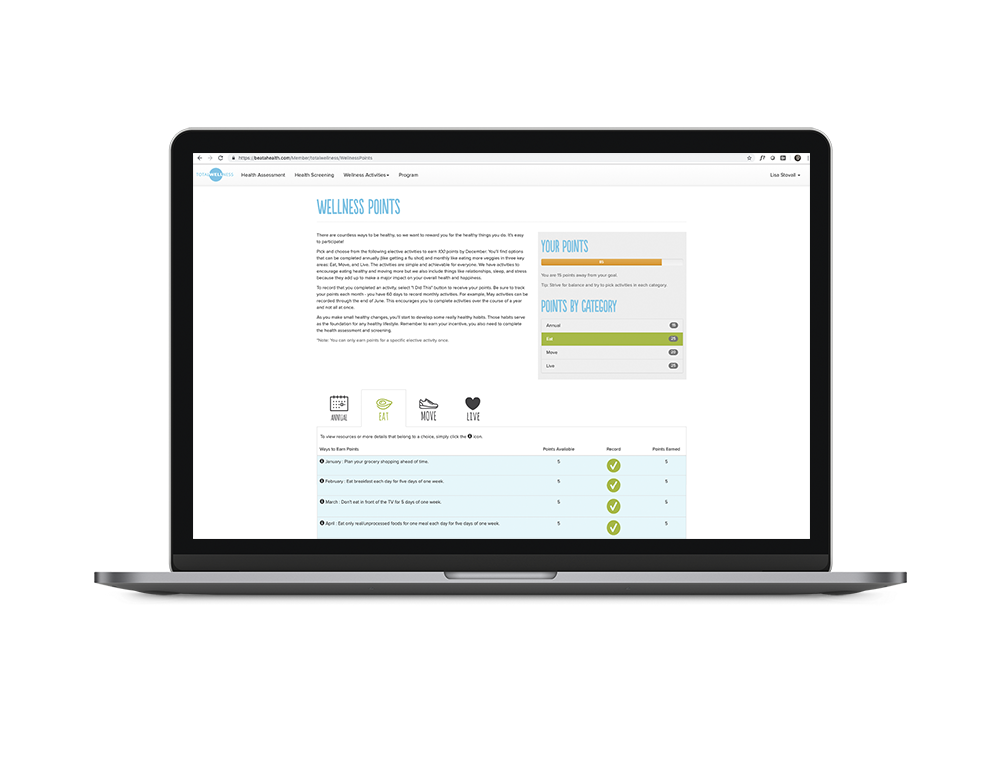 The science of behavior change tells us to make wellness doable with small steps and to recognize progress frequently. We help you reward your employees in two ways:
We create monthly "Little Wins" that help build healthy behaviors into your employees' daily routines. We include a variety of ways to earn points from nutrition and fitness to financial stability and social well-being to encourage year-long engagement. Employees also receive a tip sheet to help them understand the importance of each behavior. We have a library full of activities to choose from, or clients can create their own.
Hosting regular wellness challenges is a fun, engaging way to help employees practice healthy lifestyle behaviors and create new habits. Our platform makes it easy to manage a variety of challenges including nutrition, physical activity, sleep, mindfulness and doing good for others. Check out an example of our Real Food Challenge.
Ready to learn more about our wellness portal?