Focus on health risks that really matter.
Annual health assessments have been a staple of health promotion for over 30 years because they provide a snapshot of the health of an organization. This information can help company leaders discover health trends impacting their employee population and measure progress year-over-year.
They're an excellent tool to include in your wellness portal because they help employees understand their current health status and create a solid foundation for making lifestyle changes. With the right information, employees can be better prepared to address health risks that could possibly affect the quality of their life. Health assessments create a teachable and actionable moment for your employees, which is a great first step for most wellness programs.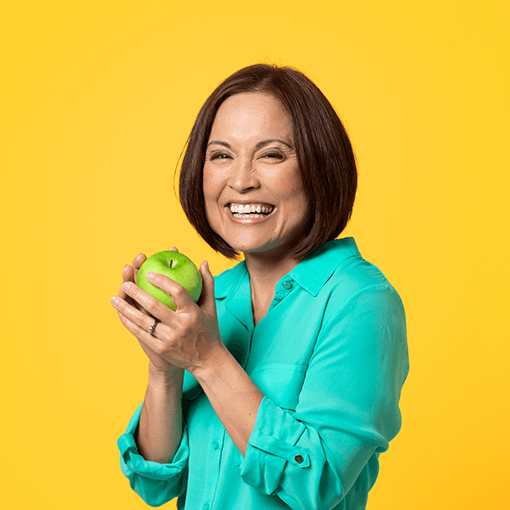 For many employees, traditional health risk assessments feel invasive and worthless. They seem like a waste of time, and the never-ending questions are tedious and boring—not to mention they usually just don't seem relevant.
That's why TotalWellness has re-designed our idea of a health assessment tool. We've restructured our Health Assessment to be simple and direct. So it's something employees can actually use to assess their health.
The proprietary TotalWellness Health Assessment only takes about five minutes to complete. It's delivered in an engaging, user-friendly format complete with colors and graphics—nothing sterile, boring or intimidating. The short, 17-question survey quickly helps your employees zero in on the aspects of their lifestyles that impact their health. After completing the questions, employees receive a wellness score so they know exactly where they stand on their journey towards a healthy lifestyle.
Your employees' wellness scores come complete with tailored information regarding the elements of their wellbeing that could use some improvement. Your employees won't be left with a score they don't understand or information they aren't sure what to do with. The Health Assessment focuses on four key areas that are the cornerstones to a healthy lifestyle. We chose to focus our Health Assessment on four key areas: 
As the employer, you'll receive a HIPAA compliant aggregate report that shows you at a glance the struggles your workforce faces when it comes to achieving a healthy lifestyle. You won't be stuck resorting to "blanket statements" and empty encouragement. Instead, you'll have actionable insight to tailor your wellness program to your employee population and make the biggest possible impact with little to no wasted resources.
We developed our Health Assessment based on the research. As seasoned wellness professionals, we know where to look for the latest, evidence-based health information and guidelines. We know what's credible, and we know what to do with that information. We scoured the scientific literature and reviewed information from well-established agencies including the American Heart Association, American Cancer Society and National Institutes of Health. We then used that information to determine the aspects of well-being that we believe have the biggest impact on employees and ultimately your bottom-line.
The Health Assessment is GINA compliant and housed in our online platform.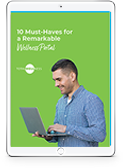 Get our "10 Must-Haves for a Remarkable Wellness Portal" guide.