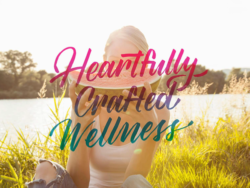 Here at TotalWellness, we encourage active participation in a wellness program. Not the kind of participation that means checking a box or signing on the dotted line, but the kind of participation that means being engaged with all parts of the wellness program.
We prefer steady, sustainable progress. We focus on holistic health activities. We promote consistent interaction with evidence-based health information.
That's why we've adopted a new perspective. We wanted to take participation-based wellness one step further. So we created a new strategy we like to call engagement-based wellness.
Engagement-based wellness meets all the standard criteria of a participation-based wellness program, but with better results. That's because stepping from participation to engagement requires a little bit of investment. It requires your employees to really get involved in their health.
We know a new strategy needs a new program to back it up—which is why we created Beata. Beata is a comprehensive wellness program managed within and implemented from a proprietary online platform. It's simple to use, simple to manage and simply a better approach to employee wellness.
Beata is based on a point system. Like many programs, employees earn points for a variety of wellness activities. The difference? They're presented with new options each month. At the bare minimum, your employees will be interacting with Beata once a month to check out the new opportunities to earn wellness points.
It's that monthly check-in that kickstarts your workforce's engagement with your wellness program. The wealth of extra information and motivators Beata offers will help fuel the fire and start a healthy revolution in your workplace.
We created Beata because we believe in engagement-based wellness. We want to encourage and enable healthy lives—not just healthy sets of numbers.
Because that is how you get results. And that is how you show your employees you really care.
Let us help you create a culture of happiness and well-being, contact us today to get started.