TotalWellness was officially founded in January 1998; however, the foundation of the company developed decades earlier. Founder Alan Kohll spent nearly 20 years working in his family's pharmacy business treating various health issues. This grew Alan's interest in maintaining a healthy, active lifestyle with a focus on disease prevention.
Alan Kohll is the founder of TotalWellness. His educational background includes two bachelor's degrees in Business and Elementary Education from Tulane University. Kohll's passion for health promotion and disease prevention inspired him to start the company. Kohll is a certified Race Director and Coach with USA Triathlon, the governing body for Triathlons in the United States. He has organized major triathlons in Omaha, Nebraska for the past five years. Professionally, Kohll serves on the boards of WELLCOM and the Friedel Jewish Academy. He is also a past recipient of the Light of Wellness Award.
Medical Advisory Board
To help support our mission, TotalWellness has assembled a Medical Advisory Board, bringing together thought leaders in the health and wellness industry. This board provides leadership and guidance to shape medical procedures and policies at TotalWellness, including overseeing all education and training provided to our contractors.
Dr. Thomas Safranek
Dr. Thomas Safranek serves as the TotalWellness Medical Director. Dr. Safranek is a state
certified Epidemiologist who specializes in internal medicine and infectious disease. His experience includes training at the National Institute of Health and he currently works closely with the CDC assisting the deputy director. Dr. Safranek graduated from Georgetown University Medical School and has over 27 years of experience.    
Harriet Aaronson Consultant, Corporate Health and Wellness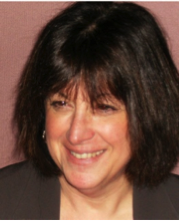 Harriet Aaronson is the former AVP of Corporate Health and Wellness for The Hartford. Ms. Aaronson holds a BA in Psychology, an MSN in Nursing Administration, and a MS in Computer Information Science. She has been employed in Corporate Health and Wellness for over 20 years. In her role at The Hartford she developed and expanded employee health centers, EAP, wellness, international travel programs, ergonomics, onsite physical therapy and prevention, and was an integral part of the work place violence, safety and business resilience programs. She has applied her knowledge to help structure health insurance benefits for employees including pharmacy, mental health, prevention, cost transparency, telemedicine and others. Ms. Aaronson has introduced and expanded a variety of programs for employees and their families including health advocacy, lifestyle change to reverse metabolic risk syndrome, physical activity, a wellness portal offering all levels of intervention including coaching and disease management and an enterprise-wide biometric screening and flu vaccination program. Before leaving the Hartford she was responsible for the development of a primary care program model that would treat employees, their families and contractors at the onsite health centers as well as establish lines of communication with patients' primary care physicians in the community. This model included the addition of onsite specialists and proposed the possibility of onsite pharmacy. As a consultant, she continued to advise The Hartford in the implementation of the primary care health centers as well as on recently recommended programs to address sleep disorders and a comprehensive user portal that would help employees and their families access all programs and be directed to services appropriate for their needs. She has also spoken at many national conferences on a variety of health and wellness topics and how to maximize the value of implementing these programs. Prior to her role in corporate health, she held a position as Vice President of Information Systems for an HMO and early on in her career practiced as a Psychiatric Nurse Therapist.