At TotalWellness, our people drive our success. We have a top-notch team who have a passion for worksite wellness and serving our customers. Meet some of our leaders: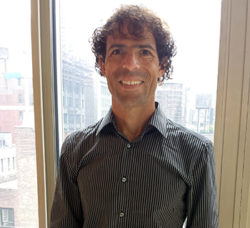 Alan Kohll is the founder and president of TotalWellness. Alan oversees the planning and execution of all functions to support the company's strategic direction and serve a fast-growing list of clients. His passion for health promotion and disease prevention inspired him to start the company. Alan is also a certified Race Director and Coach with USA Triathlon. He played an instrumental role in bringing the USA Triathlon Age Group National Championships to Omaha, Nebraska in 2016 and 2017. Alan currently serves on the board of Active Living Advisory Committee in Omaha and in the past has served on the boards of WELLCOM and Friedel Jewish Academy. He is also a past recipient of the Light of Wellness Award.
His educational background includes two bachelor's degrees in Business and Elementary Education from Tulane University.
Kristina Macklin
Kristina Macklin serves as Director of Corporate Operations. In this capacity, she oversees the client experience and creates strategies for all of our wellness services, while she also leads our Account Management and IT teams. Over the past several years, she's worked to expand and streamline our on-site wellness event procedures. She got her start in the wellness industry as an intern at the Wellness Council of the Midlands.
Kristina holds a bachelor's degree in Community Health Education with an emphasis in Health Promotion from the University of Nebraska Omaha.
Keith Dudney
Keith Dudney serves as Director of Field Operations for TotalWellness. He is responsible for all screening events, as well as equipment and logistics. Keith has built a network of more than 100 event coordinators that lead successful on-site events for corporate clients nationwide. His work has spanned the globe and the health care sector, from medical missions to health screenings in Costa Rica. He has been a part of the TotalWellness team for over 15 years and spends his spare time playing in recreational sports leagues including softball, basketball, volleyball and football.
We also have a Medical Advisory Board.