COVID-19 PCR Testing Omaha
TotalWellness offers a rapid PCR test. With its 45-minute processing time, our PCR test has an advantage over other PCR coronavirus tests, many of which take days to provide results. During that time, infected patients can pass the virus to others. This RT-PCR test is also ideal for those traveling since many countries require a negative test before arriving.
TotalWellness is utilizing the following test options:
The Xpert Xpress SARS-CoV-2 test is a molecular in vitro diagnostic test that aids in the detection and diagnosis SARS-CoV-2 and is based on widely used nucleic acid amplification technology. The Xpert Xpress SARS-CoV-2 test is a rapid, real-time reverse transcriptase polymerase chain reaction (RT-PCR) test intended for the qualitative detection of nucleic acid from SARS-CoV-2 in upper respiratory specimens collected from individuals suspected of COVID-19.
The Accula™ SARS-CoV-2 test performed on the Accula Dock or the Silaris™ Dock is a molecular in vitro diagnostic test utilizing polymerase chain reaction (PCR) and lateral flow technologies for the qualitative, visual detection of nucleic acid from SARS-CoV-2 in clinician-collected nasal or nasal mid-turbinate swab specimens or clinician-instructed self-collected (collected on site) nasal swab specimens, collected from individuals suspected of COVID-19 by their healthcare provider.
Each test takes approximately five minutes. The sample is collected with a nasopharyngeal swab. Results are sent via text and email. When you arrive, please look for the green signs and park in one of our designated COVID-19 Testing parking spots, which are numbered 1-15. Please wear a mask while waiting for your appointment.
We ask all patients complete the consent form online, print and bring paper with you to the appointment. If you don't have access to printer we will have copies of the consent form available at the time of appointment. We use the contact info you provide on consent form to send results, so please make sure you double-check your email, phone number, zip code and date of birth is correct on consent form.
Appointments are available Monday – Friday. We are closed from 11:45 a.m. to 12:15 p.m. for a lunch break. Testing will be held at 9324 H Court, Omaha, NE 68127 in the outside parking lot. We are accepting patients five years and older. Patients will remain in vehicle for test.
Out of pocket cost: $219
We take cash payment at the time of appointment or you can pay online via credit card.

We also accept insurance, but you need to submit information online before arriving for your appointment. There is no extra admin fee or appointment fee if we bill insurance.
Appointment is required. To make an appointment, select one of these options below based on how you will be paying for test: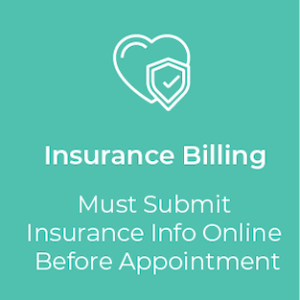 • This test has not been FDA cleared or approved;
• This test has been authorized by FDA under an EUA for use by authorized laboratories;
• This test has been authorized only for the detection of proteins from SARS-CoV-2, not for any other viruses or pathogens; and,
• This test is only authorized for the duration of the declaration that circumstances exist justifying the authorization of emergency use of in vitro diagnostics for detection and/or diagnosis of the virus that causes COVID-19 under Section 564(b)(1) of the Act, 21 U.S.C. § 360bbb-3(b)(1), unless the authorization is terminated or revoked sooner.
Have questions about COVID-19 testing?